SHOW SHOOTER OPTIONS
Before running your Options, there are 2 places to check for the shooter options. One is on the Shooter
Menu, 8- Options Played, which shows totals only (by class). Then the other one is on the Reports Menu,
11-Shooter Event Data, which shows you detail by Event / Shooter .
OPTIONS PLAYED
1. Click 8- Options Played on Shooter Menu, it will show the following screen.

2. This will give you a total number of shooters playing each option on selected Event, by class for
Singles and Doubles (see following image, and as one group for Handicap (see 2nd image).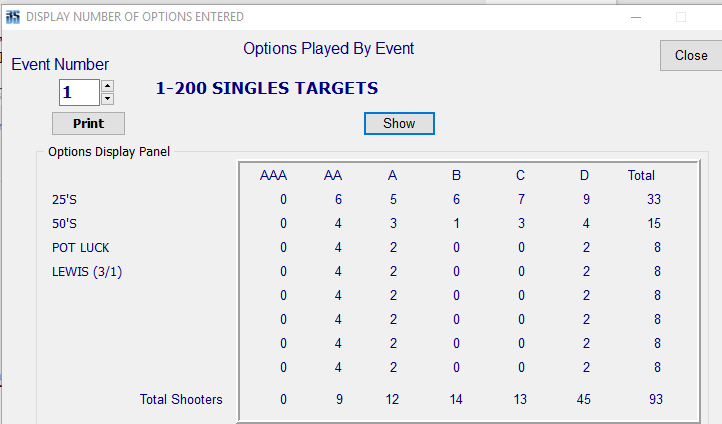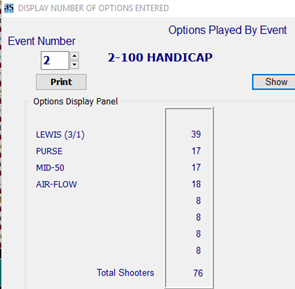 SHOOTER EVENT DATA
1. Click 11-Shooter Event Data on Report Menu. You will see the following screen.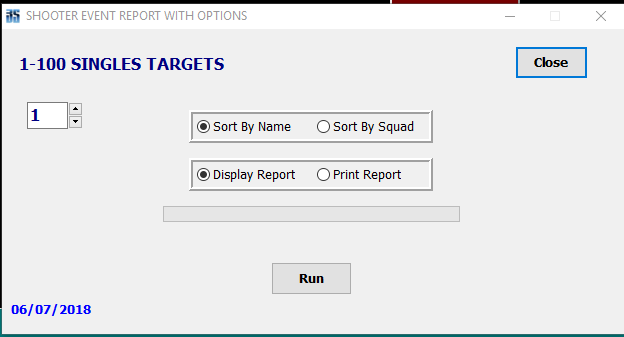 2. Select the desired Sort feature and whether to Display or Print the report. Click Run .
3. You will see the following report on the screen. This report shows which shooter is
playing which option(s), therefore giving you details by Event/Shooter.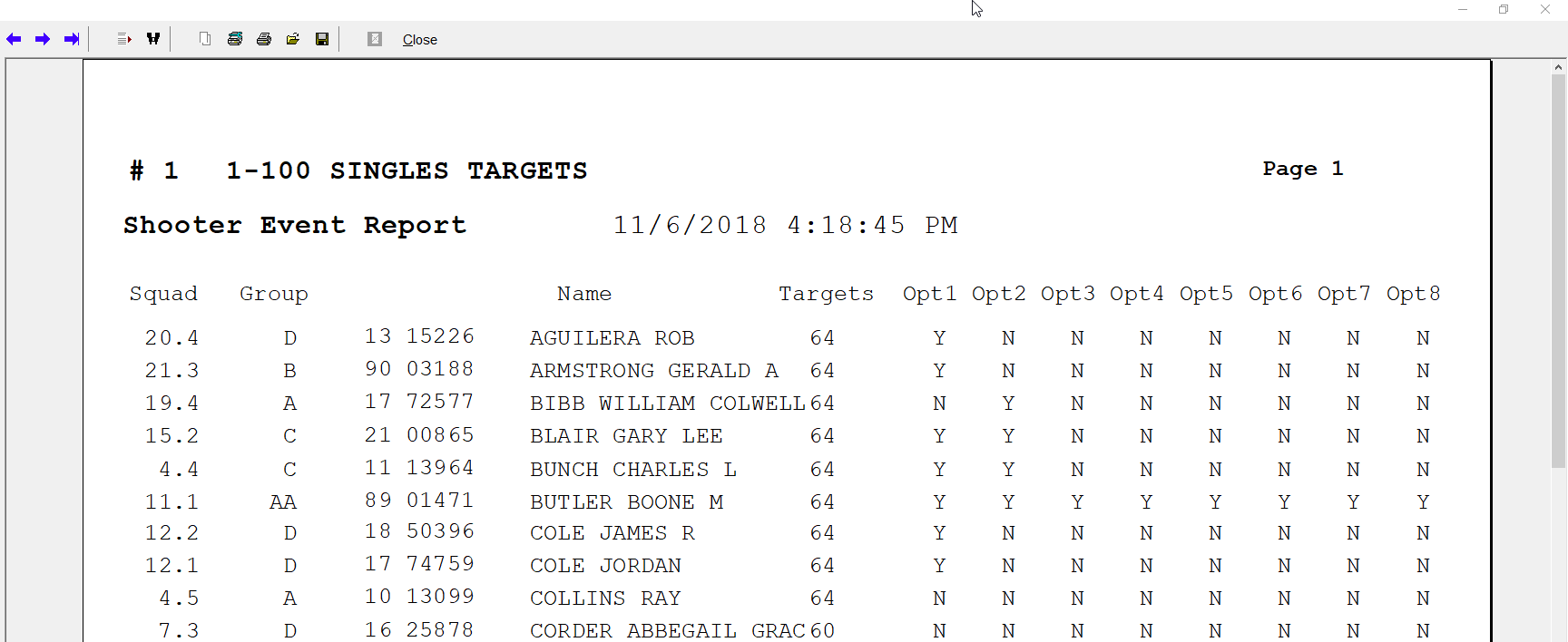 4. Click the Printer Icon and print as many copies as needed. This is a record for the
books if club has a Progressive Pot of 50's or a Perpetual Purse. Make yourself a
notebook with tabs dedicated for each Progressive or Perpetual Pot as needed.
5. Each column listed are the Options for the selected Event.
● You can match up the Options by viewing the Options Played report (explained
on the previous page).
● The values are: N = no play; Y= yes.
● This sample report shows examples of some shooters playing only 1 option, while
others play 2 or more options, and the 6th shooter is playing all options for Event
1 – 100 Singles Targets.
6. Run this report for every event as a double check on your side.