SHOOTERS PAID BY CASH
1. PAYOFF UTIL MENU .
2. Click Payoff Reports , Choose which way you will pay shooter; by check or by cash.
3. Click SHOOTER PAID CASH (you will see this window below).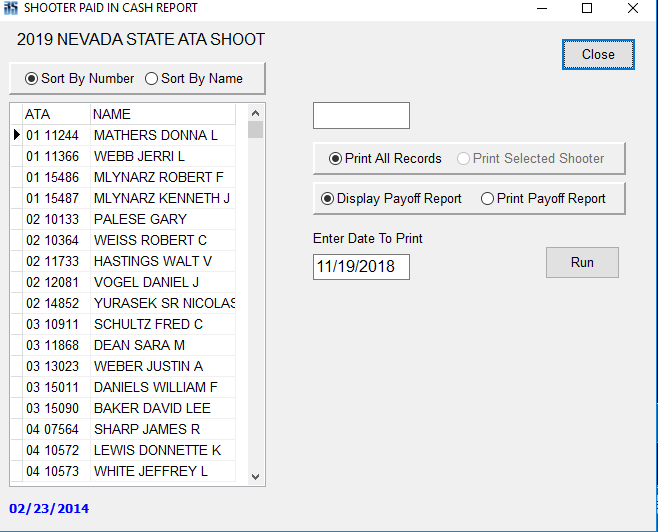 5. Click Shooter Number listed on left; Click Run : A payout sheet will automatically print
for shooter to sign with winnings listed as chosen by event, day or shoot.
6. Click CLOSE to close window.