SHOOTER ENTRY FEES
REPORTS MENU : Run Reports on Server (Master) Computer Only.
1. SHOOTER ENTRY FEES .
2. Click Shooter Finance All (you will see this window).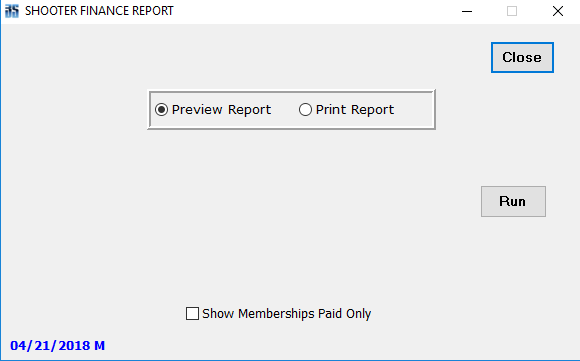 3. Click Run (you will see this window below).https://shootpro.s3.us-east-2.amazonaws.com/ImagesTutorial/251.png
4. The report lists all monies paid by shooter for the events, options, daily fees, etc.
5. This report may be run daily.
6. Click CLOSE to close window.