ROLLING SCOREBOARD
NOTE: It is highly recommended that you have a dedicated Computer and Screen for this
function. If you have the knowledge of how to configure a computer with
multiple monitors you can run this on one of the monitors.
1. SCORES MENU .
2. Click Rolling Scoreboard (you will see this window below).

3. Adjust the Grid Height (scroll arrows) and Font Size (scroll arrows) for Screen.
4. Click Run (you will see this window below).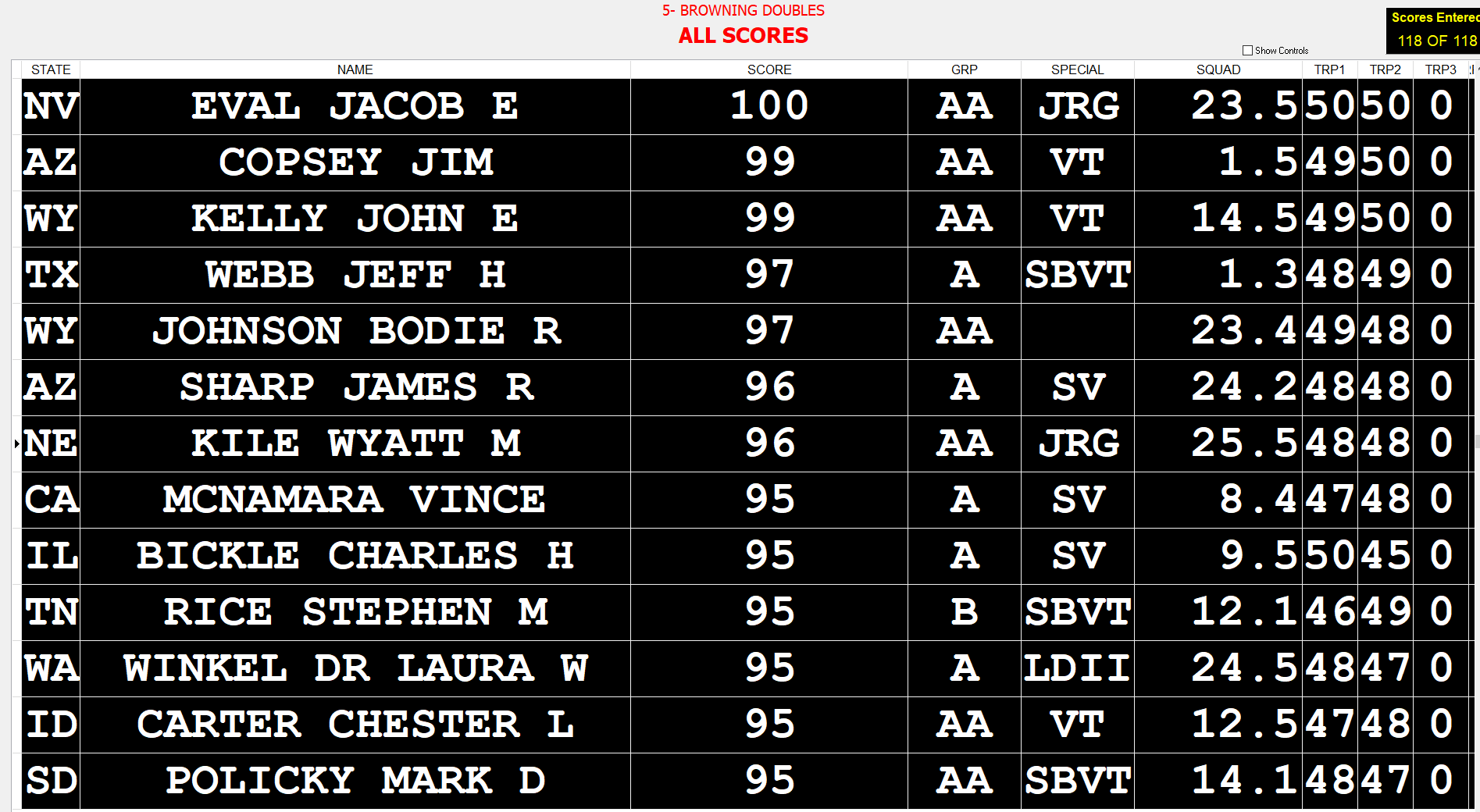 5. Every 5 seconds the Screen will scroll down as many records as specified. If you do not
select Scroll then it will move on to the next Class/Yardage Group/Category.
6. If you wish to change the grid/font size/colors of the scoreboard or stop the scoreboard
click the show controls button.

7. Click Stop to halt Rolling Scoreboard function. The program will now close.