PRINT STARTING TRAPS
This feature is not required and will only work if you are using the starting trap
assignments. See SETUP STARTING TRAPS to setup starting trap assignments.
1. Goto the Squads Menu #6 Print Trap Assign.
2. You will see this screen.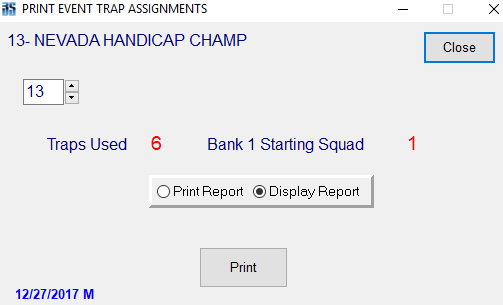 3. Now select the event, in this case I am going to print Event #13.
4. Select if you want to print or display the report. In this case I am going to display the
report.
5. Now click Print.