PRINT SQUADDING ROSTER
This is not required, however it can be useful to post this for shooters to see as well as
giving a copy to whoever is running the line at larger shoots.
1. Goto the squad menu select menu #9 – Squad Roster.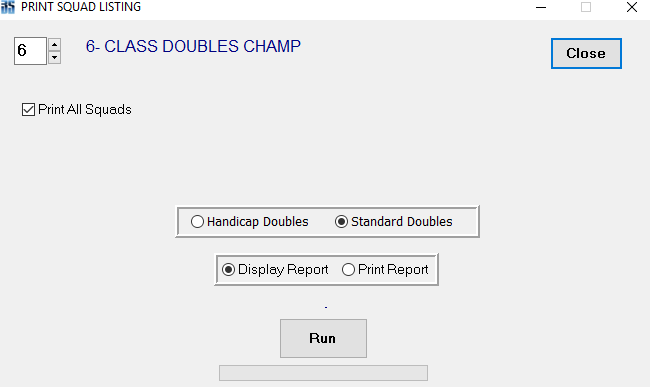 2. Select the Event number you wish to use
3. If the event is doubles leave the standard doubles button selected.
4. If you would like to view the report, select Display Report , if you would like to print the
report select Print Report .
5. To the right of the squad number/post and shooter name, you will either see the shooter's
Class/Handicap or ' PRSQ '. The PRSQ means the shooter has been squadded but has not
paid for that particular event.
6. Finally click Run .