PERMISSIONS
OVERVIEW OF PERMISSIONS IN SHOOT PRO
In Shoot Pro we have changed the way the networking process works, now instead of just
having each computer have it's own permissions, to groups that allow you to setup the
permissions once and reuse them across many computers (or personel).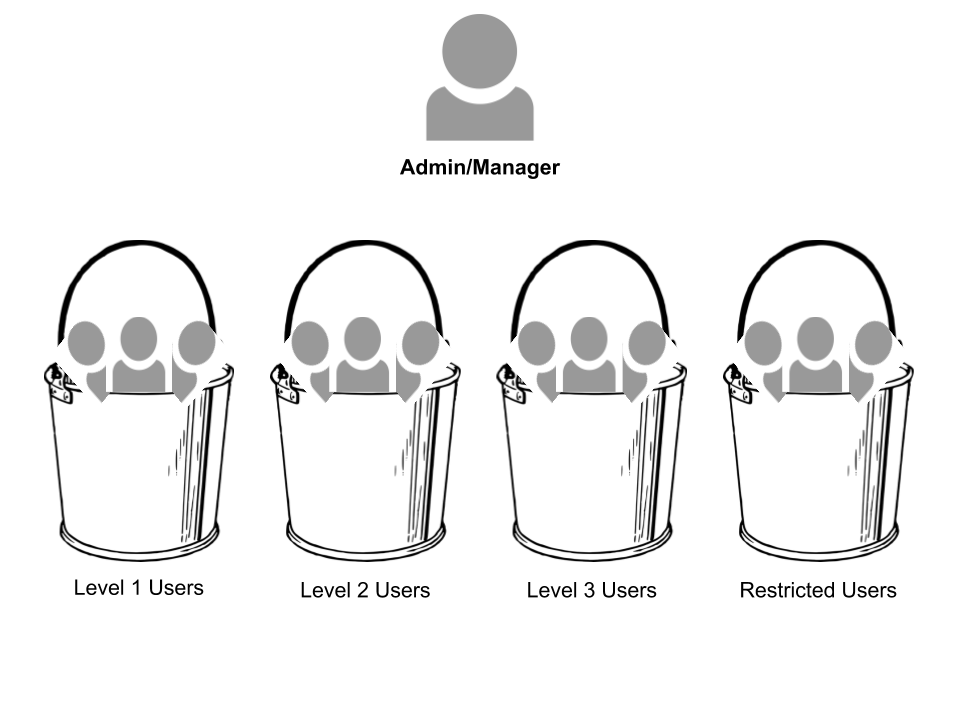 By default these groups are Level 1-3 Users, Admin/Manager, and Restricted Users.
However, you can add as many groups as you would like, for example a group for all of your
squadding computers/personnel. Then when you are setting up your computers or personel you
can simply add them to a group of your choosing. All of the permissions that are assigned to that
group will be assigned to those computers/personnel.
INSECURE MODE EXPLAINED
Insecure mode is similar to how Trap 2014 and below's permissions worked. This is where all of the
computers on the network are authenticated by their name. 3S does not lock itself, and anyone who is in
front of the computer can interact with 3S.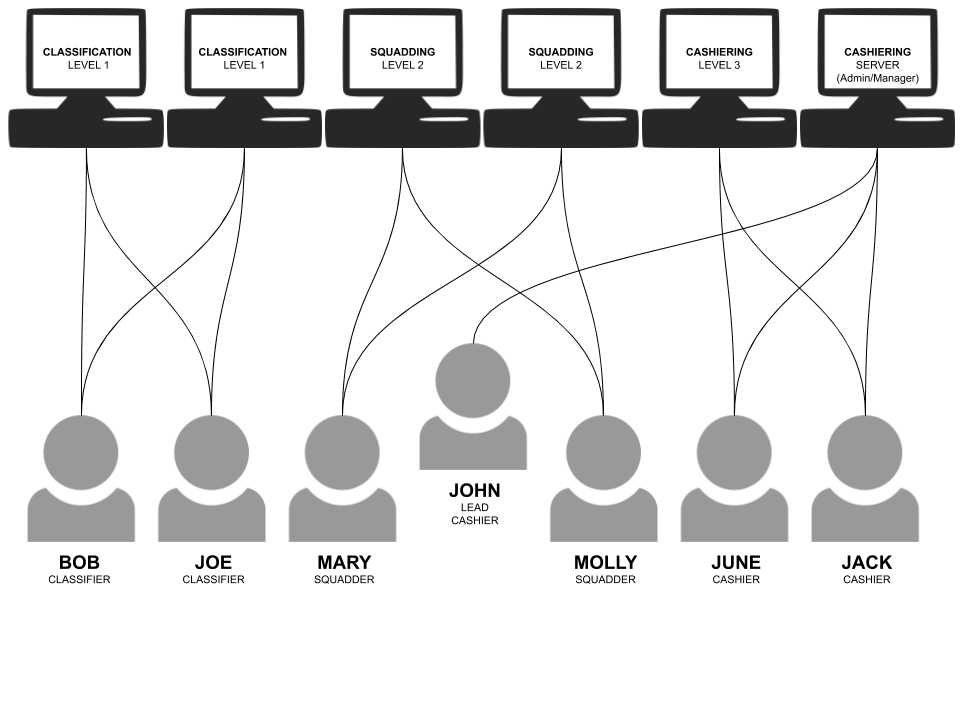 SECURE MODE EXPLAINED
Secure mode is a new networking method, that requires all of the shoot administrators to have a pin that is
used to authenticate the computer on the network. This mode should only be used if the computers
with 3S are unsupervised or able to be accessed by the general public. One bonus to this networking
type is that someone can move from one computer to another and they have the same permissions
regardless of what computer they are on.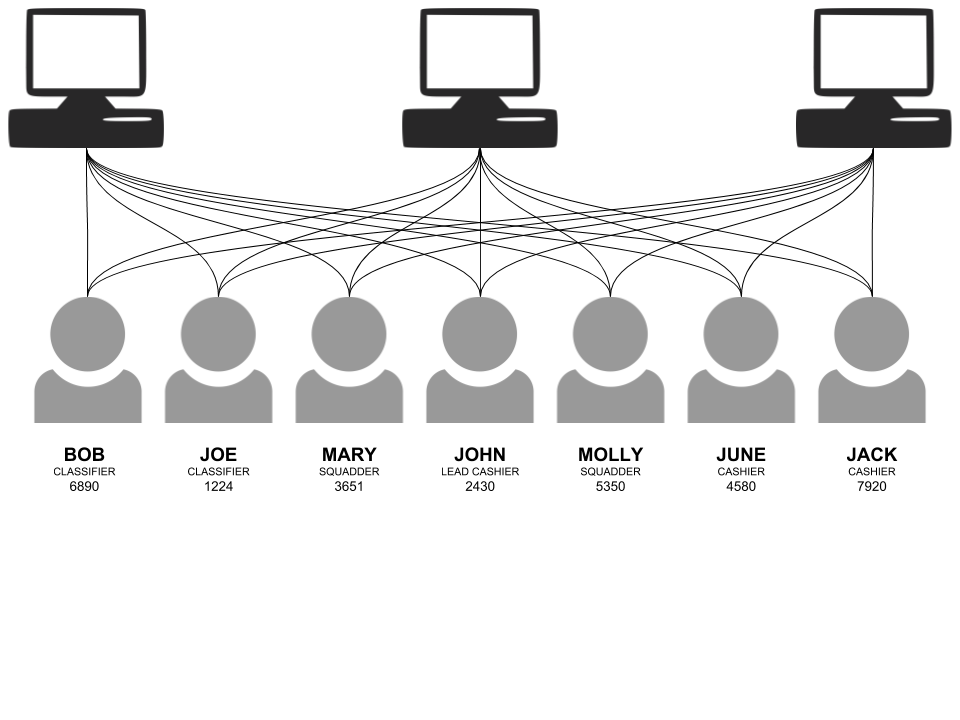 SETTING UP GROUPS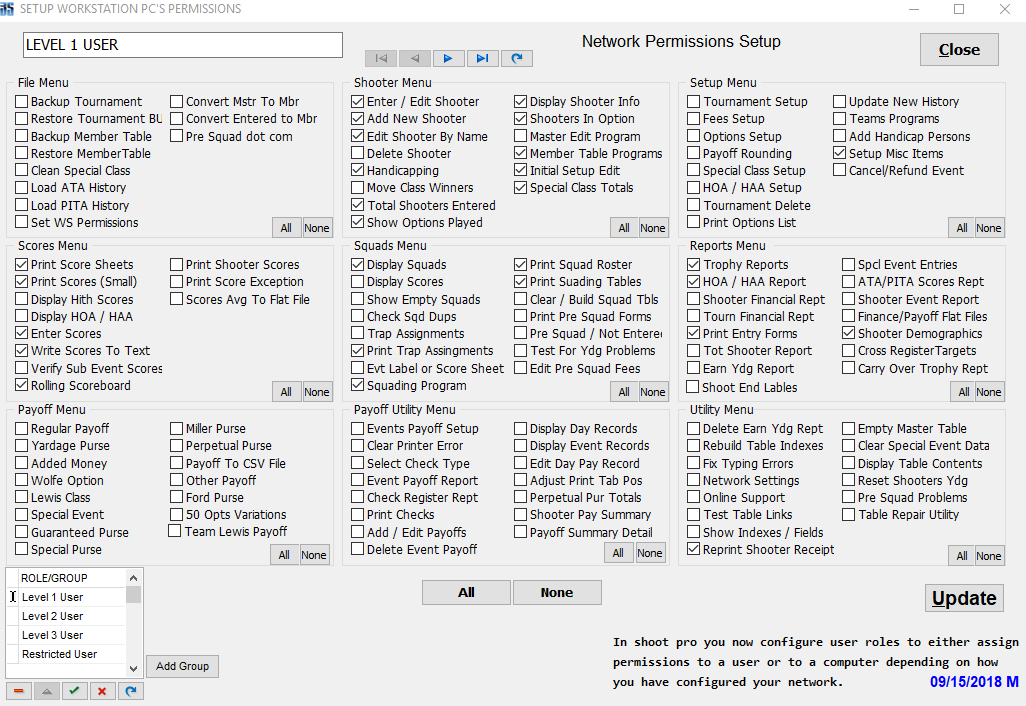 2. Select a group that you wish to modify, in this case I am going to select Level 2 User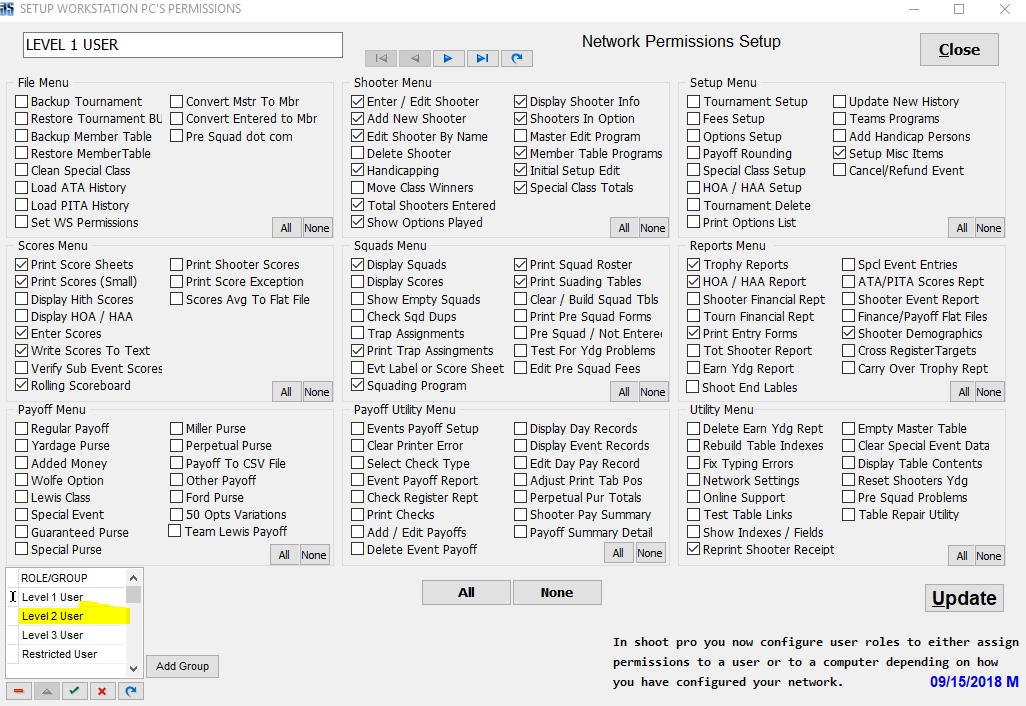 3. Now click the permissions you would like that user to have
4. Click Update, now this group has been assigned permissions
ADDING GROUPS
1. Click the Add Group button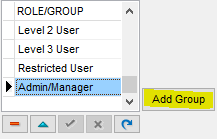 2. Type in the name of the group that you would like to create, we are creating 'squadding'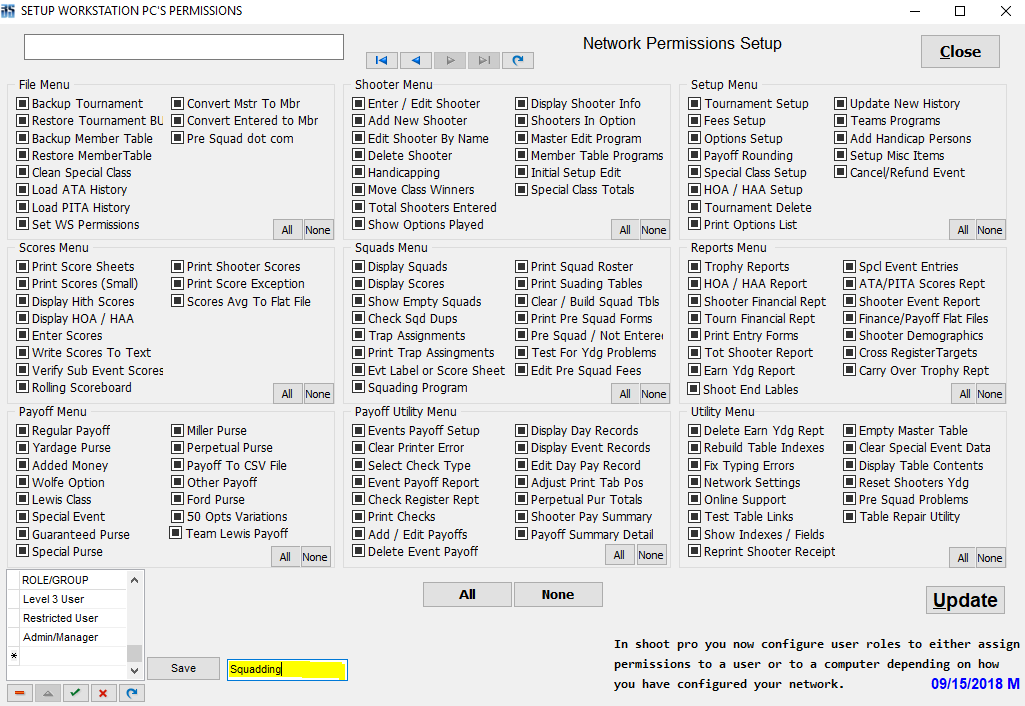 3. Now click Save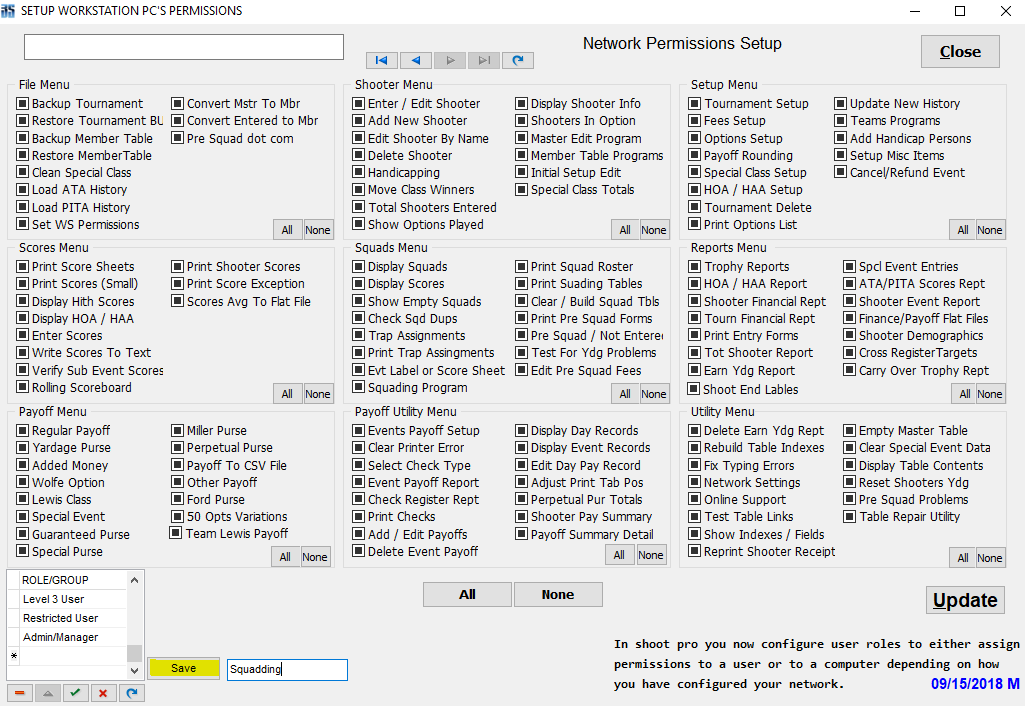 4. The screen should now look like this.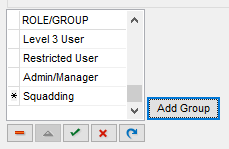 5. Now you have added the group, you can configure it just as seen in the section SETTING UP
GROUPS
ADDING COMPUTERS TO INSECURE MODE
1. From the File menu Click on #9 Network Config
2. Click the Red +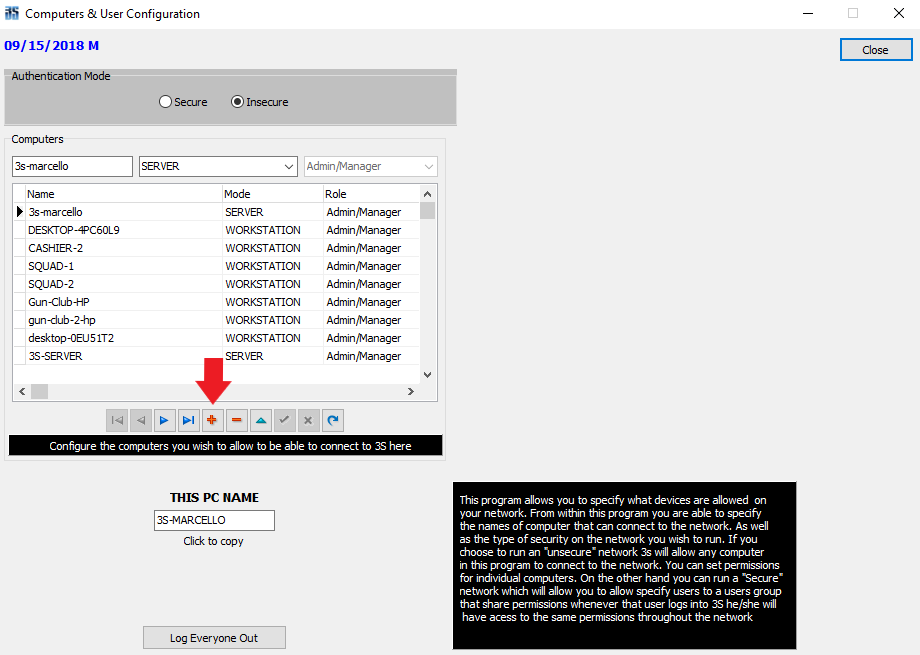 3. Type in the computer name in the left-most box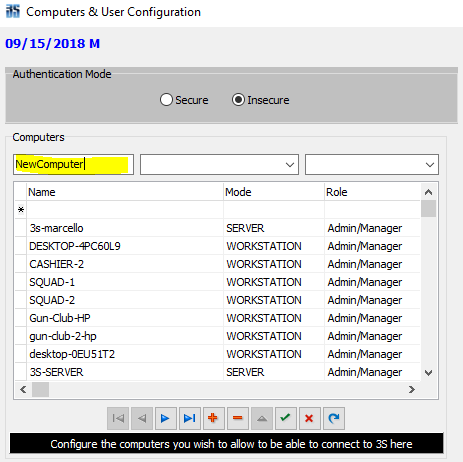 4. Now click on the down arrow on the middle box
5. Select Workstation (or server if the computer is a server, in which case skip to step 8)

6. Now click the down arrow on the last box
7. Select the permissions group you would like that computer to belong to. In this case I will select
Level 3 User, but you will notice that the Permission Group we added 'Squadding' is lso listed.

8. Finally, click the Green Check Mark