PAY SHOOTERS WITH CHECKS
SETUP CHECKS PAYOFF
PAYOFF UTIL MENU:
1. Click Setup Payoff File (you will see this window below).https://shootpro.s3.us-east-2.amazonaws.com/ImagesTutorial/253.png
2. Check Pay Day 1 Events (if paying each day separately).
3. Click Pay All Events .
4. Click Build (you will see this window below).https://shootpro.s3.us-east-2.amazonaws.com/ImagesTutorial/254.png
5. Click Printer Icon to print report.
6. Click CLOSE to close window.
NOTE: If you would rather only send out one check for all of the days run this at the end of
the shoot and select "Pay All Events" instead of selecting individual days.
SETUP CHECK TYPE
PAYOFF UTIL MENU
1. Click Check Type (you will see this window below).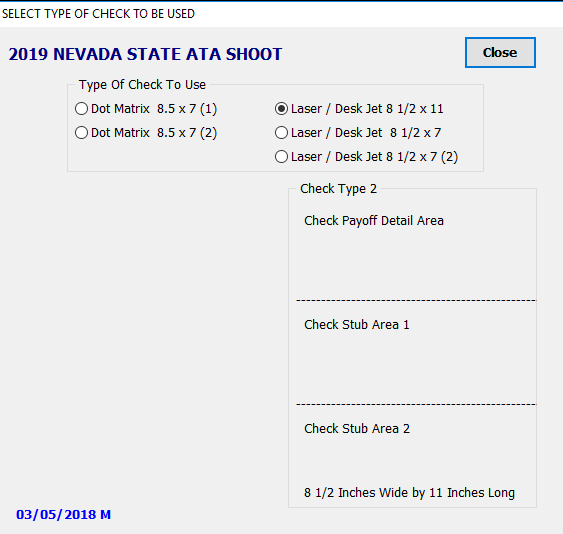 2. Check the type of Check you will use.
3. Click CLOSE to close window
ALIGN CHECKS
Before we can print checks we need to make sure that the text will print out in the right place.
1. Goto Payoff Utils menu.
2. Click Print Checks Adjust . You will see the screen below.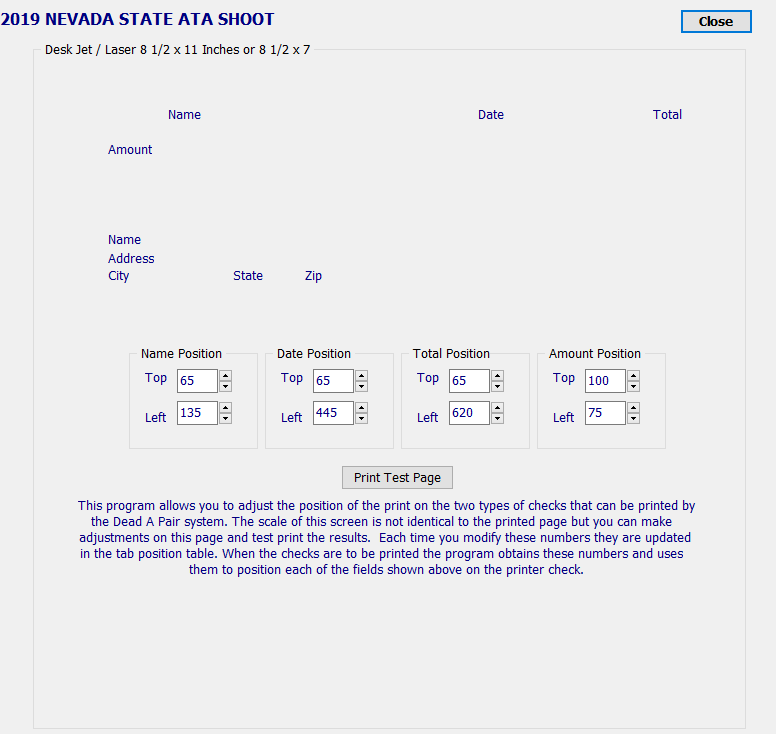 3. Make adjustments to the numbers as you need.
4. Click Print Test Page . Now a page will automatically print.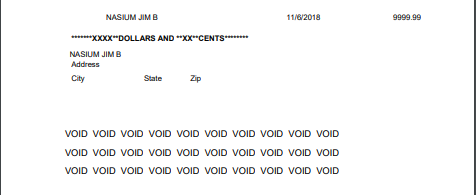 5. Now take the page that printed take the example check and place it over a real check,
hold up to the light and see how the fields align. Adjust the values in step 3 and repeat
until everything is aligned.
PAY USING CHECKS
PAYOFF UTIL MENU:
1 . Click PAY SHOOTERS .
2 . Click Print Checks (you will see this window below).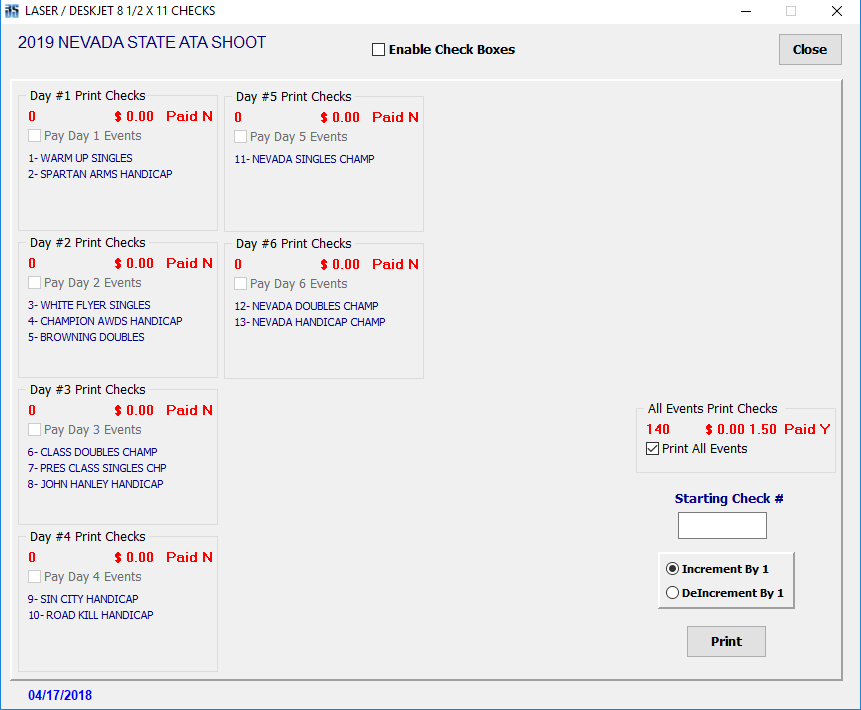 3. Click Day #1 Print Checks (or the day you are on in shoot program; you may choose to
pay all events at once if only writing one check for entire shoot).
4. Enter Starting Check number in Blank Window.
5. Place Checks in printer in proper numerical order (some printers are front to
back numbers lowest to highest or vice versa).
6. Click CLOSE to close window.
SAVE CHECK REGISTER
1. PAYOFF UTIL MENU .
2. Click Check Register (you will see this window below).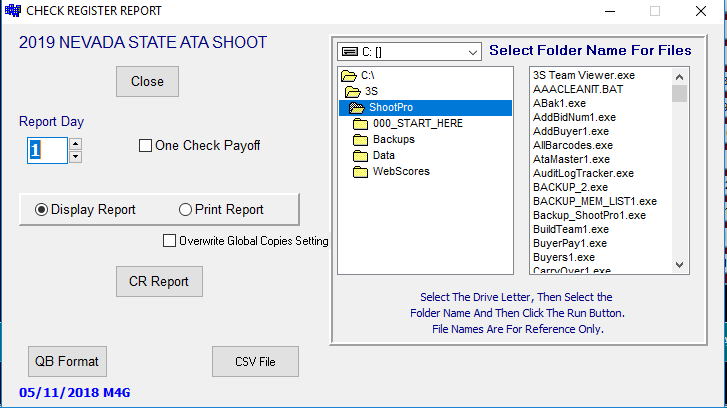 3. Choose the thumb drive and send to designated folder for shoot. If paying by one check;
check One Check Payoff and run this report on the last day of shoot.