MAKING MISCELLANEOUS SALES
ACCESSING VIA CASHIERING
1. When you are in the cashiering screen and you have misc items setup you will see the
button Make Misc. Sale in the bottom right hand corner.Now the Misc Sales Screen will appear with the shooter loaded.
2. Continue making the sale as seen in the Making Salesection.
3. Now that you have completed the sale you will see the combined total on the cashiering
screen. This totals the amount to be paid for shooting fees and the total of the misc sales.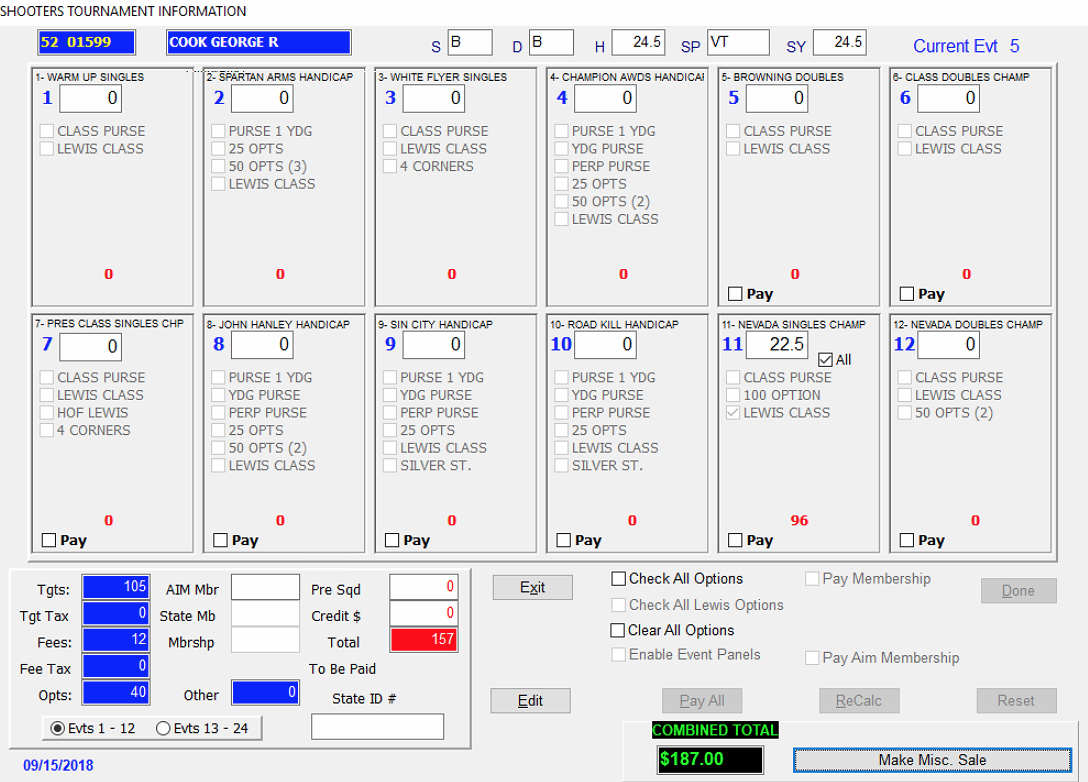 ACCESSING VIA QUICK BUTTON BAR
1. In the Quick Button Bar click Misc Sales in the lower right hand corner. Once the menu
is open click Make Sale.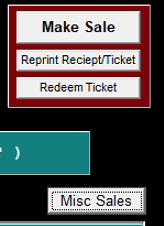 2. When the screen opens you will have 3 options
○ Locate Registered Shooter
○ General Person
○ Guest
If you want to track who made the purchase use Locate Shooter or General Person. If you do not
care who purchased the item use Guest. For this example we are going to track the shooter
making the purchase. However, this is not required .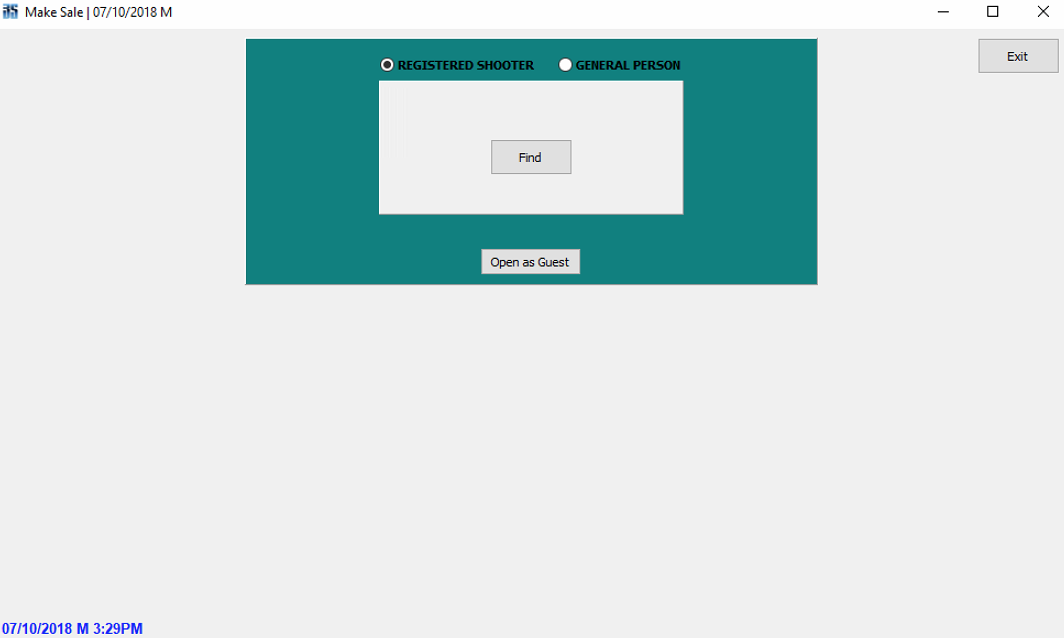 3. Registered Shooter is selected, now click Find.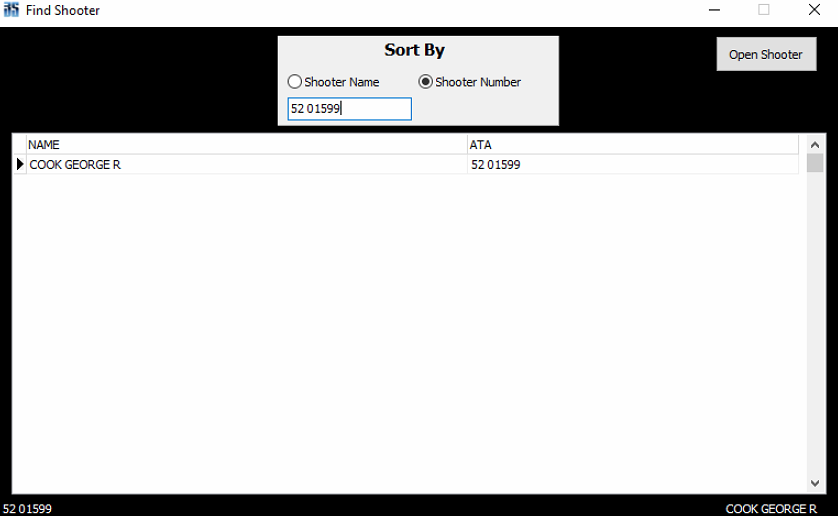 4. Type in the shooter's membership number. Then click Open Shooter.
MAKING SALE
1. Now you will see this screen. On top are the items available to be sold, and below is the
items in the sales.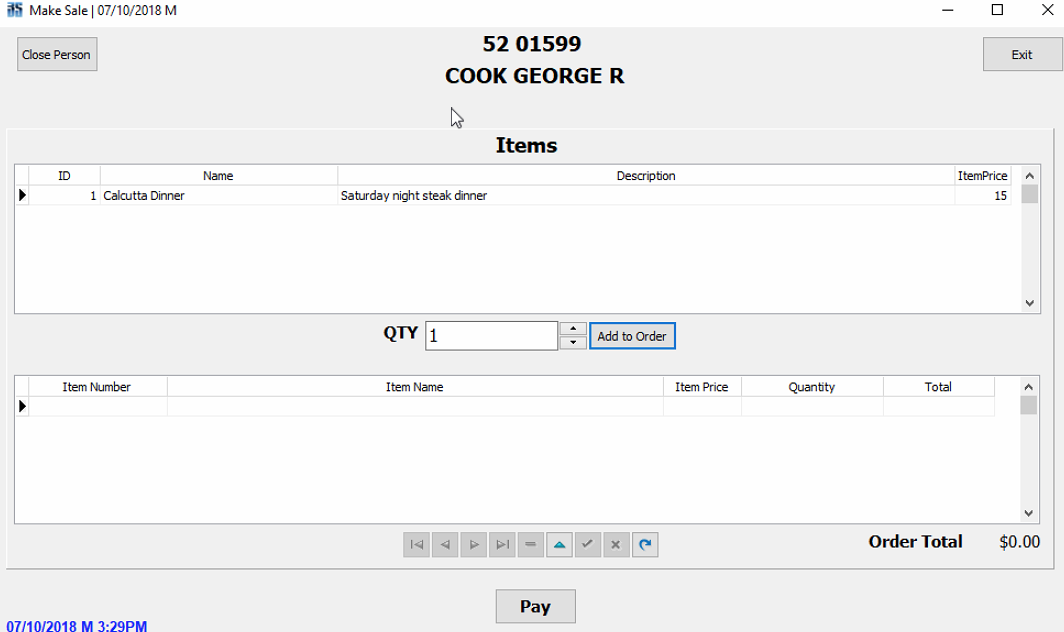 2. Select an item, then adjust the quantity.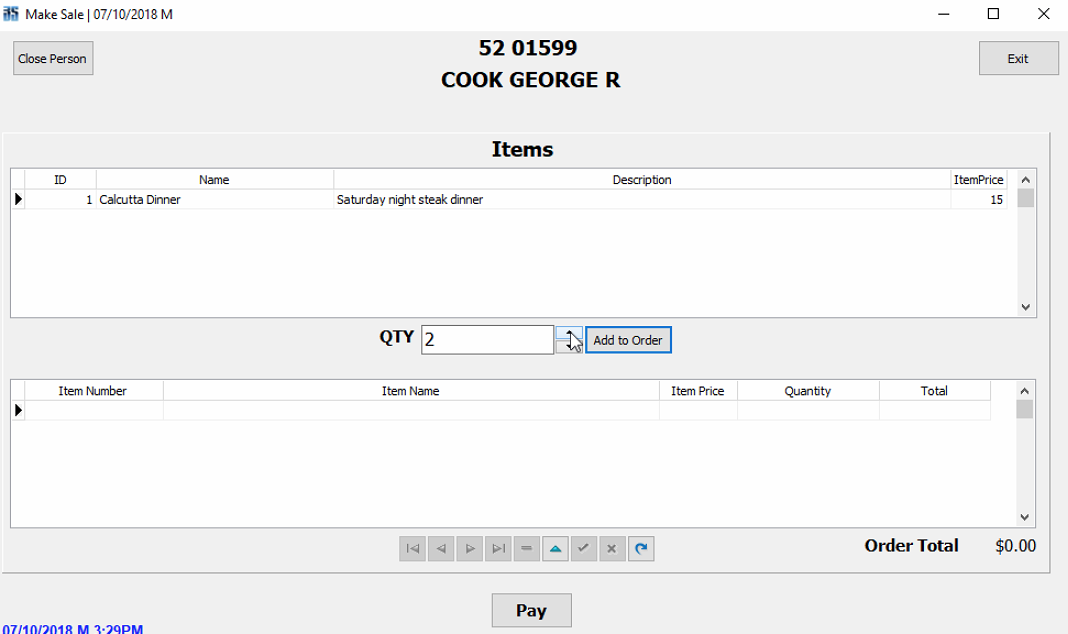 3. Click Add to Order , notice how the Order Total has changed.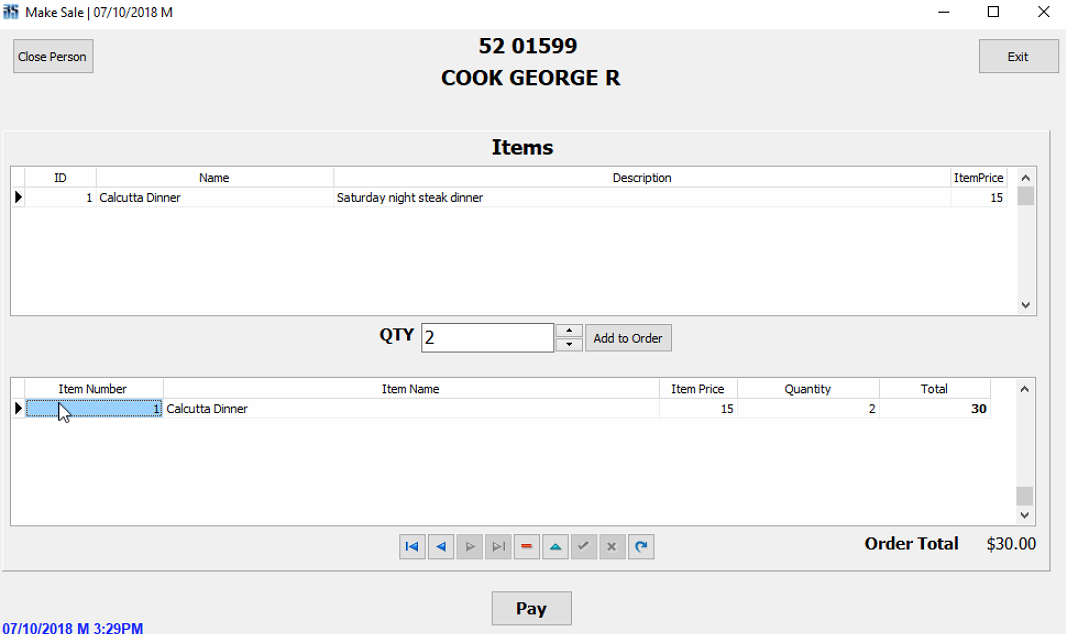 4. Once you are complete adding items to the order. Click pay now. You will be asked if
you want to print a receipt.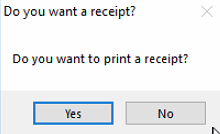 5. If you choose to print a receipt you will see this format.