PreSquad.com online reservation system is fully integrated with 3S Shooting
Sports Software. If you need pre-squadding services, contact PreSquad.com
directly at www.presquad.com/contac t or submit your shoot information at
www.presquad.com/shootenrollmentform . Once established, the designated
PreSquad.com Shoot Manager can export the pre-squadding reservation data
as a file, and then imported the file into the 3S system.
Note: For the following steps you will need to have a shoot on presquad.com.
This is not required for a shoot to work on 3S.
DOWNLOAD PRESQUAD FILE
1. First, login to PreSquad.com
2. Goto Login
3. Enter your credentials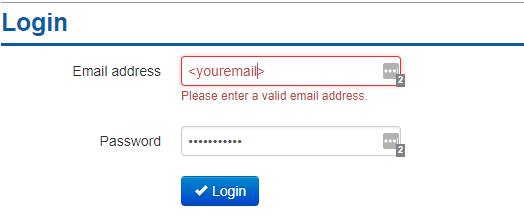 4. In the upper right hand corner click on your name
5. Click Shoot Manager.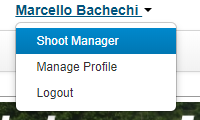 6. Find the shoot you wish to access
7. Click Download Data on the right hand side.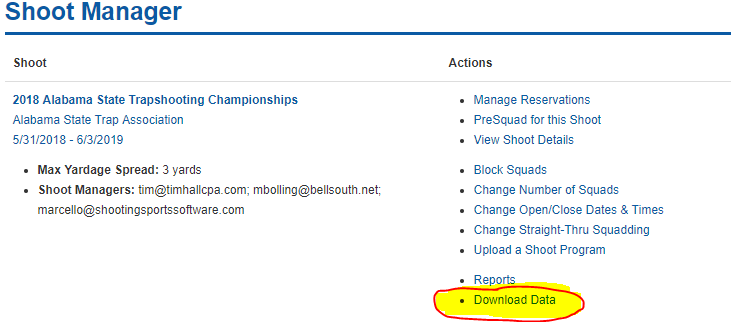 8. Now select 3S Trap (including blocked squads).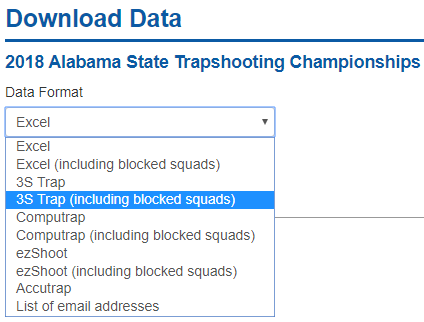 9. Click Download.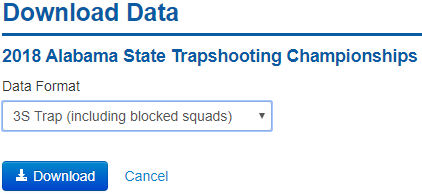 10. Remember where you downloaded the file to as you will need it in the next segment.
IMPORT PRESQUAD FILE
1. Open the file menu.
2. Click 12 – PreSquad.

3. Once it opens you will see this screen.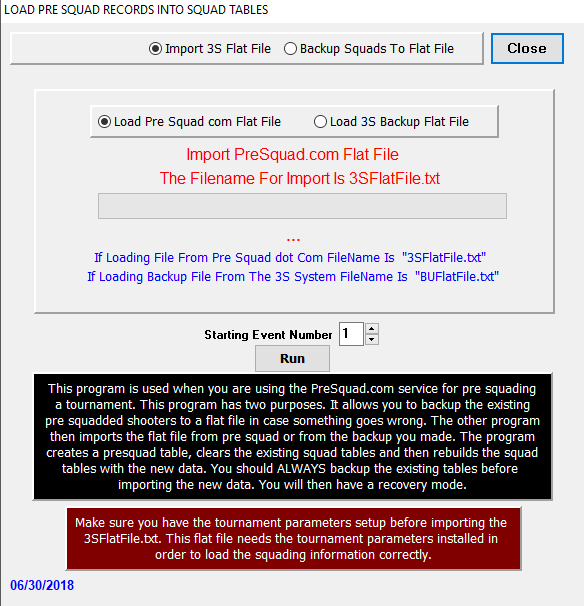 4. Click the Run button.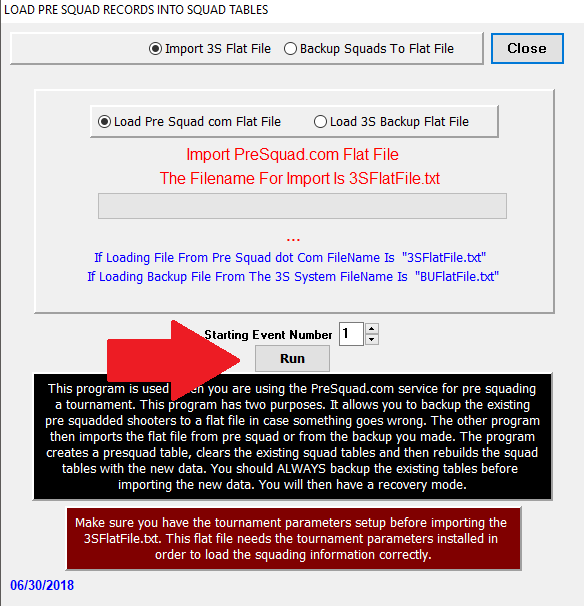 5. Now find the file you just downloaded.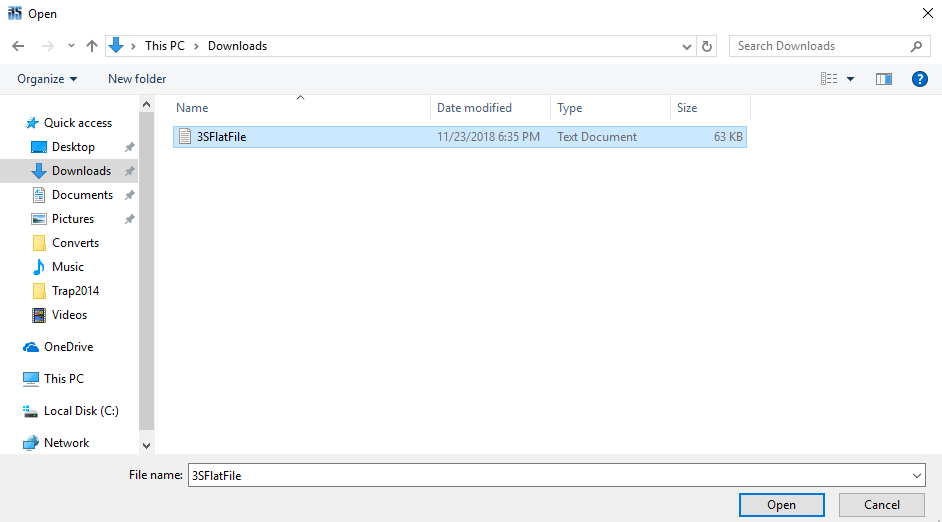 6. Click the Open button. The process will now begin.
7. Once the import is complete you will see this.

8. Now if you go into the squadding. You should see everyone who was pre-squadded.