DELETE TOURNAMENT
It is strongly recommended that you create a backup before following this step.
See BACKUP SHOOTfor instructions.
1. Goto Setup menu and click #7 Tournament End.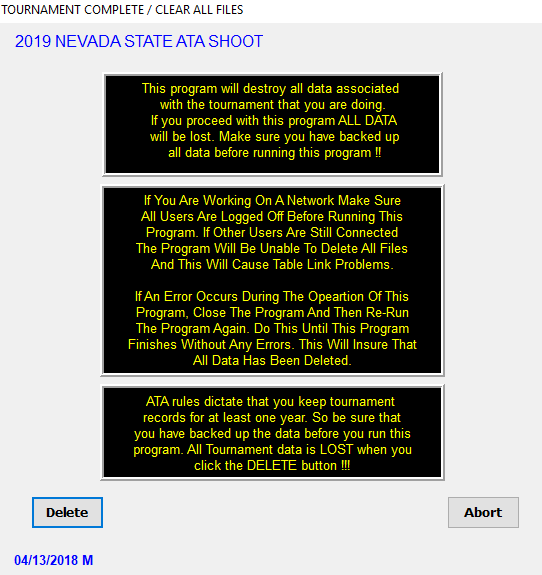 2. Read through all of the black and yellow boxes
3. Click Delete.
4. Once the process is complete you will see this message.

5. Click Yes . You will now see this message.

6. Click OK.

7. Restart 3S and the tournament will be cleared.