3-ADDED MONEY
1. Click 3-Added Money on the Payoff Menu .
2. Click Added Money 2.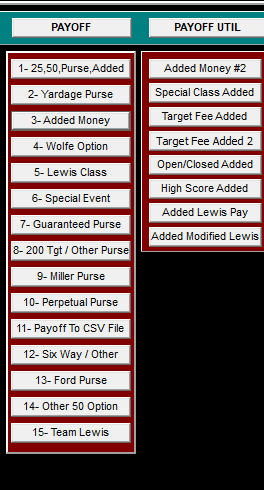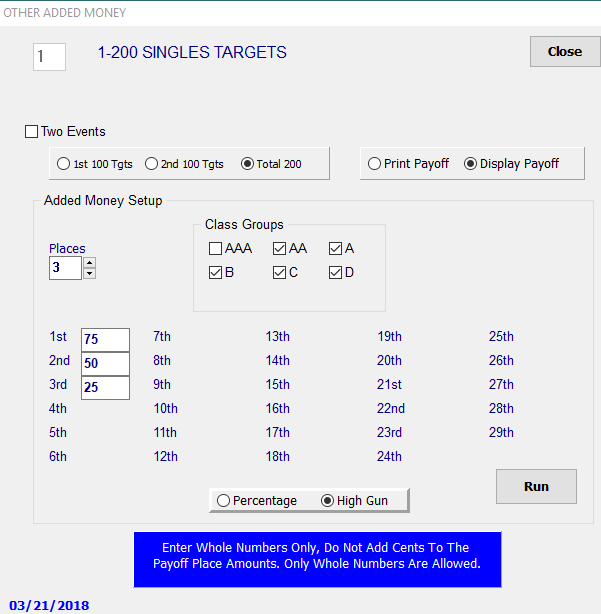 3. If the Event has Added Money listed in the shoot program, this Option can be used.
4. Select the number of Places to be paid in each class and enter, in whole dollars, the dollar
amount for each Place to be paid.
5. Select which Class Groups will be paid.
6. You will see a page for each Class Group selected.
                       AA

A

B

C

D
7. Click Click Printer Icon .
8. Click CLOSE and you will get the second Class printout.
9. Repeat steps 7 and 8, until you have printed all of the desired Class Groups.