10-PERPETUAL PURSE
1. Click 10-Perpetual Purse button on PAYOFF MENU, which will display the following
screen.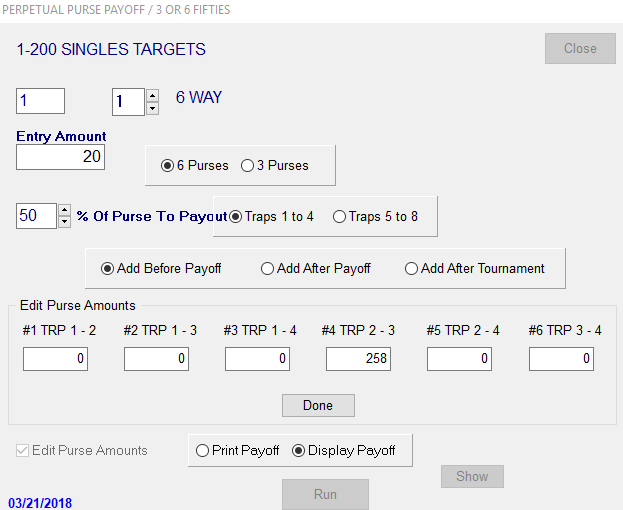 2. When this screen first comes up, the Purse #1 through Purse #6 amounts may not be the correct
amount. Click the Edit Purse Amounts on the bottom left.
3. Modify the amounts you need.
4. Click Done.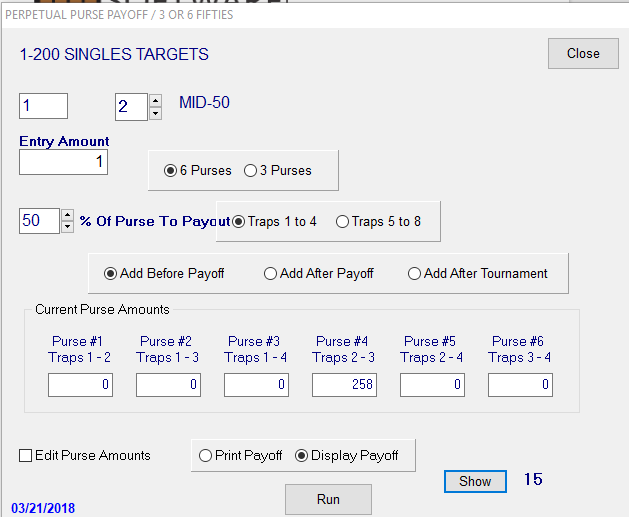 5. Click Show.
6. Click Run.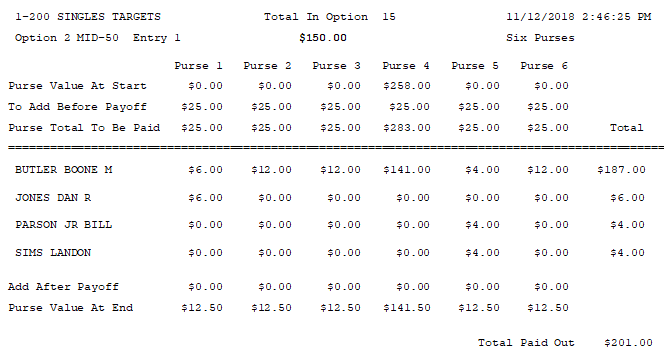 7. In this example, we are only paying the mid-50 if the shooter(s) get 50 or 49 out of 50, else it just
rolls over to the net shoot. You should probably run the Other 50 Option 14-Other 50 Option
8. If this report is calculated correctly for you, click Printer Icon .